Radiant Star - over 100,000 pieces, individually cut and sewn. Each tiny square starts out at 5/8" and finishes to 1/4". Five years in the making.
The quilt and its maker were featured in the Jan/Feb 2012 edition of "Stroke Connections" magazine.
Price is $15,000.00.
Radiant Star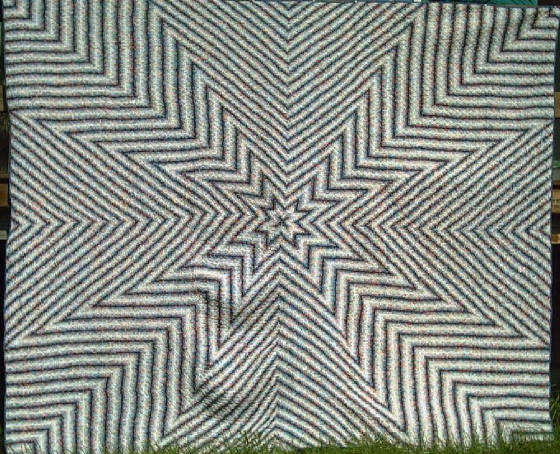 95" x 112"